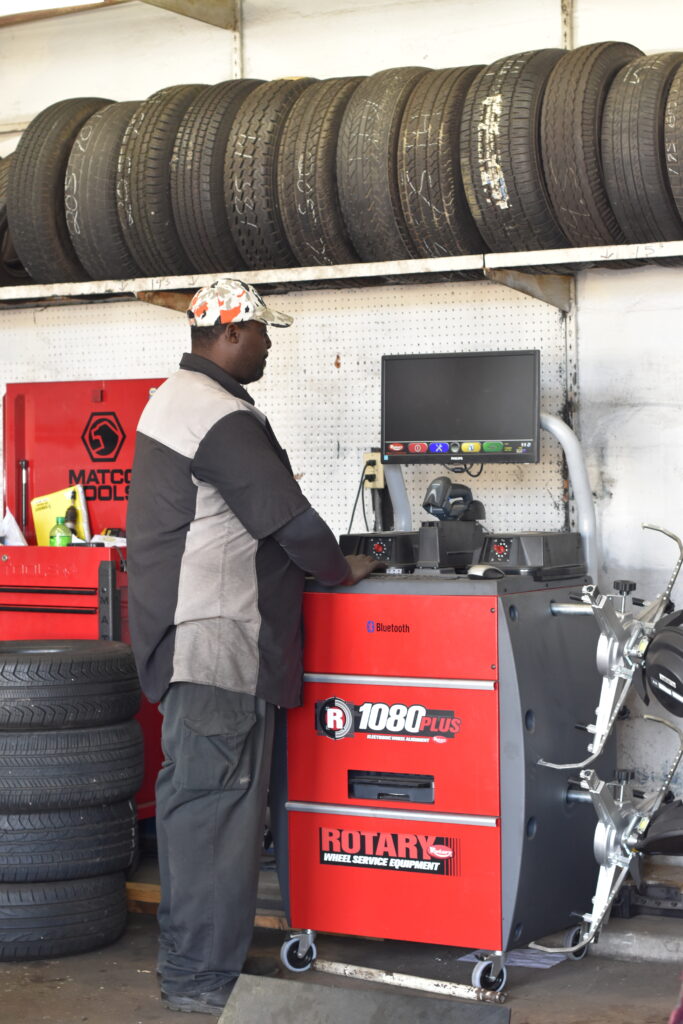 Wheel Alignment in Goldsboro
When it boils down to it, tires are the only place where your car actually meets the road, so regular wheel alignment is a must.  Not only do problems with poor wheel alignment affect your safety, but it can also cause a hefty drop in gas mileage and cause rapid wear on your tires!
Whether your tires are old or brand new, it's important to recognize the signs that you need wheel alignment:
Car pulls to the left or right when driving straight
Tire tread is wearing faster than usual
Even when in park, your steering wheel is crooked
If any of the above sounds familiar:  No worries!  We are here to help! Bring your vehicle to us and let our expert team take a look. We do our absolute best to ensure that your vehicle is in perfect shape for safe trips to come!
All-new, cutting edge technology for precision wheel alignments.
Contact Us